Application Cloud Servers
Application Cloud Servers are Enterprise Cloud Server Instances that comes with preset environment for running applications like Video Conferencing, Media Streaming, API Gateways, GPS Tracking etc.
Application Cloud Servers come with configurations specifically designed to run the Applications which they host. This helps you in starting with the minimal configuration rather than trial and error testing.


Application Cloud Servers can be scaled instantly to higher configurations instantly and have options of High Availability Configurations too.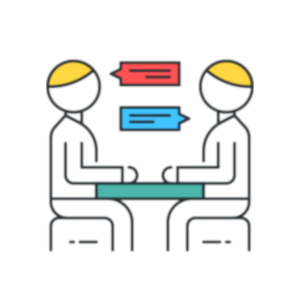 Video Conferencing, Webinars, Web Meetings is now within your reach with Cloud Server Hosting. It allows you to utilize the key benefits of Video Conferencing but at the fraction of the cost. Your management, employees and customers can meet and engage instantly online.





GPS Tracking Server Hosting Software like Traccar can track any GPS device in real time with no delay. Traccar has powerful web based interface with Open Map / Google Map integration and provides details reports on location history, trip chart via web, mobile app or download.





Media Streaming Cloud Servers can streaming Live / Recorded video / audio content continuously over the web. Powerful hardware and Premium bandwidth allows seamless streaming across the globe. Silicon House's Arrow Streaming Cloud Server environment allows multiple mount streaming and can be scaled instantly. For high availability, you can also load balance multiple instances.





Application Program Interface (API) Gateways allow an enterprise to expose it's systems and services to internal and external developers in a controlled, secured and manageable way. API Gateway Cloud Servers provide API Gateways that are very light weight, easy to implement and which can enable an internal and external developer to develop Apps at a much higher speed than a monolithic software.


Video: Enterprise Cloud Stack