Firewall and Virtual Private Network for Enterprise Grade Protection
Firewalls and Virtual Private Network are key component of an Enterprise's Security. With more and more vulnerabilities exposed and various threats arising out of it, Firewall has become more of a necessity than a luxury. While software based firewall is widely used, Dedicated Hardware Firewall is fast picking pace as providing an overall protection from outside threats to an organisation's web presence or network.
Devices such as CISCO ASA series provide ultimate protection from outside threats as well as meets compliance requirements for enterprises in financial, medical, stock trading, insurance, bio metric authentication fields etc.

CISCO ASA 5506-X
Rs.8999 /month ($129)
Firewall Throughput 750 Mbps
Remote / Site to Site SSL VPN
VPN Throughput 100 Mbps
VPN Peers 10
AnyConnect Peers 2
CISCO ASA 5508-X
Recommended
Rs.22999 /month ($329)
Firewall Throughput 1 Gbps
Remote / Site to Site SSL VPN
VPN Throughput 175 Mbps
VPN Peers 100
AnyConnect Peers 2
CISCO ASA 5516-X
Rs.38999 /month ($549)
Firewall Throughput 1.8 Gbps
Remote / Site to Site SSL VPN
VPN Throughput 250 Mbps
VPN Peers 300
AnyConnect Peers 2
Firewall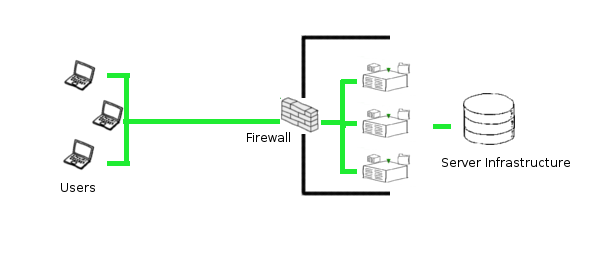 CISCO ASA devices are Next Generation Firewall which are adaptive, threat focused. CISCO ASA Firewall provide granular control over network security with object, group and service level configurations. Dedicated Hardware Firewalls provide state of the art security standing in the edge of the network. This allows a hardware firewall to scan every packet. A dedicated firewall will also free up the resources of the servers when compared software firewalls.
CISCO Adapative Security Appliance with Fire Power provides shield protection from advanced threats and malwares. NGIPS provides next generation intrusion detection and protection. One key advantage in CISCO ASA devices is that the Application Visibility Control, which can act as a Intrusion Prevention System at the application level from known vulnerabilities.
Remote VPN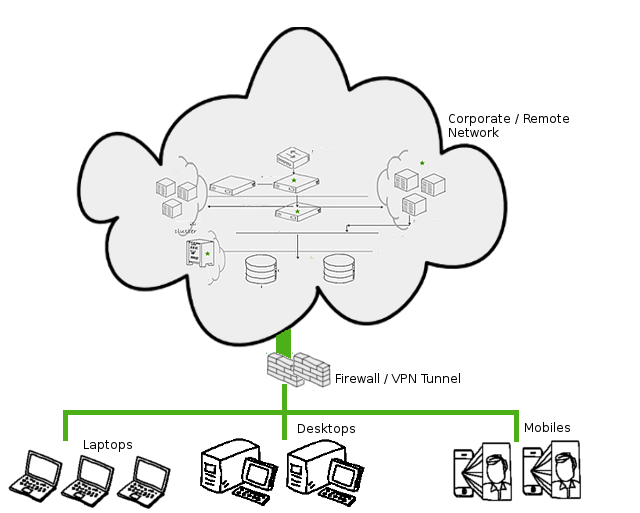 Secure Enterprise Network access from devices such as laptop, mobile, desktop from multiple locations using CISCO AnyConnect. It allows to access your remote servers from your local network like a local machine via VPN Tunnel. Cisco Any Connect allows completely tunneled traffic which means only the server that is connected from your laptop, mobile or desktop is allowed to access. No other internet access is allowed. Such a setting ensures highest security from the devices you connect. Where as, Split Tunnel allows you to work normally with internet and connect via VPN as well.
Site to Site SSL VPN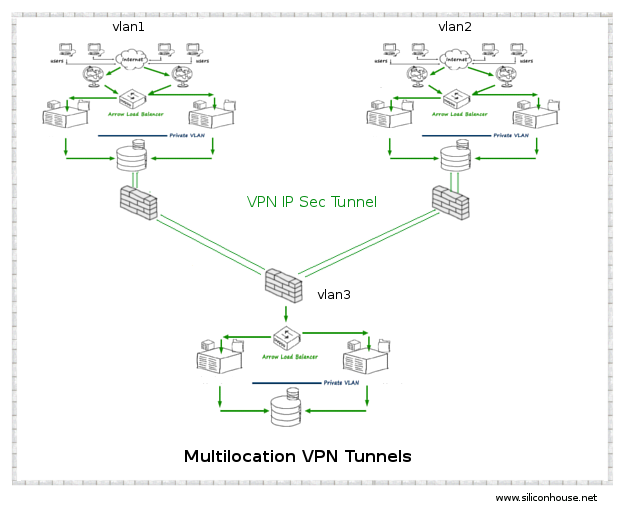 Site to Site SSL VPN allows your CISCO ASA device to tunnel with remote CISCO ASA devices of third parties [ like API service providers, Payment Gateway Providers, Even your own CISCO device in another location ]. For instance, if you are providing or availing services from a financial institution, then such type of SSL tunneling is required to secure the data communication between your server and the remote server.