Reseller Hosting Plans that are designed for

Performance and Profit

for You
Reseller Hosting is providing web hosting solutions like domain name registration, web site building, email hosting and web application hosting in your own brand. A web hosting reseller is considered as a dealer who buys domain names and server space in bulk and sell to his customers. However, reseller hosting business has evolved and successful web hosting resellers position themselves to be more of a consultant than a dealer while serving their customers.
Windows
Reseller Hosting
Rs.4999/ year ($79) Onwards
Windows OS Powered, can run ASP, .NET, MSSQL based applications. PHP/MYSQL also supported
Suitable for running Enterprise Applications
Linux
Reseller Hosting
Most Popular
Rs.4999/ year ($79) Onwards
CloudLinux OS Powered, Suitable for running applications built using PHP, Mysql, Perl
Very Stable, Open Source and Economical
Java
Reseller Hosting
Rs.5999 / year ($99) Onwards
Apache Tomcat Powered. Very stable for supported JSP, Servlets based applications
Suitable for Java Apps, Web Services
Reseller Hosting : Which one is the best for me ?
Linux Reseller Hosting
Linux Reseller Hosting is for web hosting applications developed in PHP, MYSQL, Perl etc. It comes with FREE cPanel / WHM for managing your customer's domains. WHM allows you to add, edit, delete hosting domains for your customers. cPanel is a customer control panel using which key functions such as adding emails, ftp, databases can be independently done by your customer. If you are looking for a cheapest reseller hosting which is stable, robust with open source technology, then Linux Reseller Hosting is the best. Scaling is economical when compared to other platforms as it is open source based.
Windows Reseller Hosting
Java Reseller Hosting
Java Reseller Hosting is for web hosting applications developed in JSP, Servlets and MYSQL. Java is the core of innovations in the web. Java Web Hosting is used by large enterprises, innovative startups, erp or crm developers primarily. Most of the New Innovations have Java Platform as a base. Hence Java Reseller Hosting is very profitable but also requires basic understanding of troubleshooting java web hosting applications to serve your customers effectively. This is the best reseller hosting for earning huge profits but requires good level of technical knowledge about web hosting.

[ Video: 5 Reasons for why you should be a Silicon House Web Hosting Reseller ]
The Silicon House Advantage:
1. Powered by Dual Hexa Core, 256 GB RAM Servers
2. SSD Caching in Linux / Java Reseller Hosting Servers
3. FREE Zero Deposit Domain Reseller Account
4. FREE Site Builder
5. FREE Payment Gateway
6. FREE cPanel / WHM [ Linux / Java ] and Plesk [ Windows ] Reseller Control Panel
7. Silicon House is a Top Performing .IN Registrar
Consider this,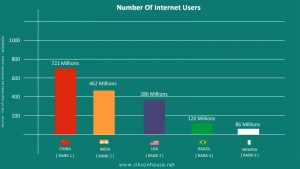 [Internet Users Worldwide Infographics]
Internet Users increased from 16% to 40% in 10 Years
Developing world has increased from 8% to 32% in 10 Years
Still 60% of whole population does not have direct internet access
All the above facts indicate that Internet Users are exploding. With so many users on-boarding online, it is natural that services, business applications, mobile apps, social network sites will keep booming. Be it a Small Business or a Large Social Network Site, customers need web hosting companies who can provide services such as Domain Name Registration, Web Hosting, Site Building, High Availability Solutions etc. Resellers are the key link between the Customers and Large Web Infrastructure Providers.
As a Reseller, you will be a Consultant to your customers providing end to end solutions from Domain Name Registration to High Availability Solutions. Hence, Reseller Hosting business is Continuously Evolving and Profitable provided the Reseller Keeps updating the Technology and Solution they provide to their customers. Download Insights from Reseller Web Hosting Ebook which provides complete industry overview and Reseller Hosting Opportunity.
How to become a Web Hosting Reseller ?
Please go through the linux reseller hosting plans, windows reseller hosting plans, java reseller hosting plans. Choose the platform in which you wish to start reselling and sign up. You can also chat with our Web Hosting Experts Sales Team and get assistance or call (0)934404-10-20 for kick starting your Hosting Business.