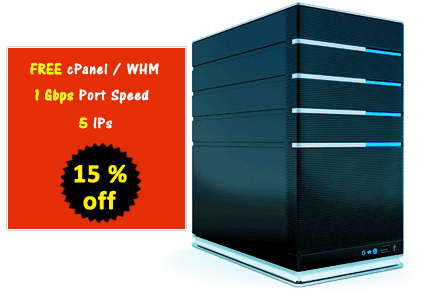 Intel Xeon Processor Powered
4 GB to 512 GB RAM Options
1 TB / 2 TB / 3 TB / 4 TB SATA Options
480 GB / 960 GB SSD Options
FREE 1 Gbps Port Speed
FREE 5 IPs
FREE cPanel / WHM
Tomcat 7.x,Cent OS 6.x / Cloud Linux OS
Arrow Tomcat Plugin, Arrow Platform Apps Bundle


Use our Two Decades of hosting expertise. Talk to our Experts.
Call

(0)813797-85-32

or

Start a Sales Chat

Now !

Java Dedicated Server Hosting is powered by Arrow Server Platform. With a combination of Apache and Tomcat your application can run safe and load faster as well. Arrow Server Platform allows you to run your application / portals in bare metal dedicated server hosting as well as cloud server hosting. Supports various flavours of Linux OS like CentOS, Ubuntu, Oracle Linux and control panels like cPanel, plesk. Arrow Shield provides state of the art on demand and on access protection for your dedicated servers. Arrow Apps bundle like Arrow Global Load Balancer, Arrow Apps Sync, Arrow DB Sync can scale your application / portal to a High Availability setup instantly. Learn more about Arrow Server Platform.
Operating System

Java Dedicated Server hosting comes with CentOS 6.x. Ubuntu, Oracle Linux are also available as custom OS options.
Web Server

Apache 2.x is the default web server in your Java Dedicated Servers. Tomcat 7.x works as a servlet container. Apache and Tomcat communicate through AJP1.3 and such a combination is safer and much faster.
Database Server & Scripting

Mysql 5.x is the default database server in Java Dedicated Server hosting. Postgres is also available as custom option. Scripting languages include JSP, Servlets, Spring, Struts, PHP 5.x, Perl, Python.
Control Panel

CentOS based Java Dedicated Servers come with cPanel [ View Demo ] . Ubuntu Servers with Plesk [View Demo ].
Email and Spam Protection

Smart Phone and Blackberry compatible mail boxes. POP3, SMTP and Webmail Access. Virus scanning at network level as well as account level. On demand and On access virus scanning. Advanced anti-spam protection. Arrow Shield IPS protection.
Network

1 Gbps port speed hosted in network backbone of 160 Gbps comes standard in all our Linux Dedicated Server configurations.
Hardware

All Dedicated Servers are powered by Intel Processor. Various processor options such as Dual Core, Quad Core, Dual Quad Core, Hexa Core, Dual Hexa Core, Dual Octa Core are available. Wide range of SATA disk options such as 1 TB, 2 TB, 3 TB, 4 TB are available. SSD disk ranges such as 480 GB, 960 GB are also available. RAM options are available from 4 GB to 512 GB. [ Addons to regular configurations are at an additional price. Compatibility has to be checked before arriving at a configuration ].
Java Dedicated Server Hosting Support

Silicon House – Rapid Action Force offers world class support for dedicated server hosting in India through chat, phone and our member portal. Dedicated Server hosting is fully managed, pre-hardened with optimal configuration and security systems in place. All our key dedicated server infrastructure is continuously monitored and more than 300 samples are taken at any given time. Learn more about dedicated server hosting support.
FAQ
What are the Operating Systems supported in Java Dedicated Servers ?
Do you offer FREE RAID in Linux / Java Dedicated Server Hosting ?
Can I install custom software in my Linux / Java Dedicated Server ?
Yes, you can install custom software in your Linux / Java Dedicated Server. However, please consult with our expert System Admins to make sure that it is safe to install such a software in your dedicated server.
Is cPanel / WHM FREE in Linux / Java Dedicated Server Hosting ?
Yes, cPanel/WHM comes FREE in your Linux and Java Dedicated Server Hosting. It allows you to manage your server with ease for creating domains, emails, databases for your customers.
Do we get root access in a Linux / Java Dedicated Server Hosting?
Yes, you get root access to WHM as well as SSH of the server in your Linux Dedicated Server Hosting and Java Dedicated Server Hosting.