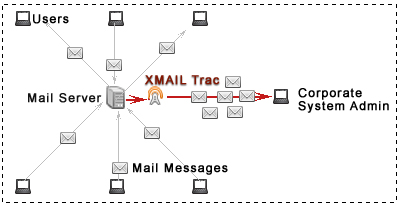 MAIL SERVER 1
Rs.7999 / mo
$125 / mo
Intel Quad Core Processor
8 GB RAM
2 X 1 TB SATA
5 IPs
1 Gbps Port
30 TB / mo
Enterprise Grade Mail Server POP-3/SMTP/IMAP with SSL/TLS protection
Anti-Virus - on access and on demand
Anti-Spam Control - state of the art spam assassin based anti-spam control
XMAIL Trac for tracking all incoming and outgoing messages in your domain
Smart Phone and Blackberry compatible mail boxes
Arrow RC for enabling internal / external mail users
FREE cpanel / WHM, CentOS 6.xPHP 5.x, Perl, Python, Mysql 5.x, Postgres
Arrow Shield, Arrow SQLArc, Arrow Health Check
MAIL SERVER 2
Rs.9999 / mo
$155 / mo
Intel Quad Core Processor
16 GB RAM
2 X 1 TB SATA
5 IPs
1 Gbps Port
30 TB / mo
Enterprise Grade Mail Server POP-3/SMTP/IMAP with SSL/TLS protection
Anti-Virus - on access and on demand
Anti-Spam Control - state of the art spam assassin based anti-spam control
XMAIL Trac for tracking all incoming and outgoing messages in your domain
Smart Phone and Blackberry compatible mail boxes
Arrow RC for enabling internal / external mail users
FREE cpanel / WHM, CentOS 6.xPHP 5.x, Perl, Python, Mysql 5.x, Postgres
Arrow Shield, Arrow SQLArc, Arrow Health Check
MAIL SERVER 3
POPULAR CHOICE
Rs.10999 / mo
$175 / mo
Intel Quad Core Processor
32 GB RAM
2 X 1 TB SATA
5 IPs
1 Gbps Port
30 TB / mo
Enterprise Grade Mail Server POP-3/SMTP/IMAP with SSL/TLS protection
Anti-Virus - on access and on demand
Anti-Spam Control - state of the art spam assassin based anti-spam control
XMAIL Trac for tracking all incoming and outgoing messages in your domain
Smart Phone and Blackberry compatible mail boxes
Arrow RC for enabling internal / external mail users
FREE cpanel / WHM, CentOS 6.xPHP 5.x, Perl, Python, Mysql 5.x, Postgres
Arrow Shield, Arrow SQLArc, Arrow Health Check
MAIL SERVER 4
Rs.29999 / mo
$465 / mo
Intel Dual Quad Core Processor
64 GB RAM
2 X 1 TB SATA
5 IPs
1 Gbps Port
30 TB / mo
Enterprise Grade Mail Server POP-3/SMTP/IMAP with SSL/TLS protection
Anti-Virus - on access and on demand
Anti-Spam Control - state of the art spam assassin based anti-spam control
XMAIL Trac for tracking all incoming and outgoing messages in your domain
Smart Phone and Blackberry compatible mail boxes
Arrow RC for enabling internal / external mail users
FREE cpanel / WHM, CentOS 6.xPHP 5.x, Perl, Python, Mysql 5.x, Postgres
Arrow Shield, Arrow SQLArc, Arrow Health Check

Use our Two Decades of hosting expertise. Talk to our Experts.
Call

(0)813797-85-32

or

Start a Sales Chat

Now !

Operating System

Enterprise Dedicated Email Server Hosting comes with CentOS 6.x. Ubuntu is available as custom OS options.
Email Server

Exim is the default mail server in your Enterprise Dedicated Email Servers. Complete control over configuration, tweaking system wide settings, filter settings is possible in Exim Mail Server.
Anti-Virus and Spam Protection

Anti-Virus scanning at network level as well as account level. On demand and On access virus scanning. Advanced Anti-Spam protection with Spam Assassin, industry's leading anti-spam tool with custom rules. Advanced SPF, DKIM Keys, DNSSEC Protection. Arrow Shield IPS protection. Advanced domain level protection for spam originating from scripts such as PHP.
XMAIL Trac

XMAIL Trac ™ tracks all the incoming and outgoing mails in a particular domain name. It works on the edge of the network and hence copies of mails tracked are made seamlessly at zero server resource. The tracked messages are archived in a centralized location which can later be retrieved by a system admin. No matter how far the users are geographically distributed or how many email accounts are created, tracking is done without any extra settings. Learn more about Email Tracking
Arrow RC

Arrow RC allows you to enable internal / external mail users in your domain. This means internal mail users can send mails only within the organization's domain name while external users can send and receive mails outside the organization's domain name.
Email Security

Arrow Shield Protection for DDOS attack on mail server, Brute Force Protection for POP-3, IMAP, Webmail. SSL/TLS Options with highest Encryption. Non Standard SMTP Ports for better protection. Custom webmail themes to prevent unwanted mail forwarding.
Email Access Device Compatibility

All major Smart Phones and Blackberry compatible mail boxes. POP3, SMTP and Webmail Access. Secured Access over SSL / TLS encryption is also available.
Control Panel

CentOS based Enterprise Dedicated Email Server Hosting come with cPanel [ View Demo ] . Ubuntu Servers with Plesk [View Demo ].
Network & Hardware

1 Gbps port speed, network backbone of 160 Gbps comes standard in all our Enterprise Dedicated Email Server Hosting. Intel Processor with options like Dual Core, Quad Core, Dual Quad Core, Hexa Core, Dual Hexa Core are available. SATA disk options include 1 TB, 2 TB, 3 TB, 4 TB are available. SSD disk ranges are 480 GB and 960 GB. RAM options are from 4 GB to 512 GB. [ Addons to regular configurations are at an additional price. Compatibility has to be checked before arriving at a configuration ].
Enterprise Dedicated Email Server Hosting Support

Silicon House – Rapid Action Force offers world class support for dedicated server hosting in India through chat, phone and our member portal. Dedicated Server hosting is fully managed, pre-hardened with optimal configuration and security systems in place. All our key dedicated server infrastructure is continuously monitored and more than 300 samples are taken at any given time. Learn more about dedicated server hosting support.