Dedicated Servers

Built to Perform

and

Easy to Manage




Take

Complete Control

of Your Dedicated Server
Dedicated Servers powered by Intel Processor, Enterprise Grade SATA Drives, 160 Gbps Backbone Connectivity, located in State-of-the-art datacenters around the globe.
Features include Industry's fastest control panel Direct Admin, Complete Root Access, Multi-PHP, One Click Installer Softaculous, Lets Encrypt SSL, Node JS, Arrow Shield.
Dedicated Servers are built for High Performance and Complete Isolation of your web application for better security.
Complete Root Access
Dedicated Servers Linux comes with Complete Root Access, SSH Access, Direct Admin – Industry's fastest and feature rich control panel.


Complete Root Access allows you to install any third party software application or optimize server according to your web application's requirement.


Dedicated Servers also completely isolate your web application from other users with higher protection. Since the whole server will be used only by you, Specific Customization, Higher Protection can be custom built for your web applications.
Operating System & Control Panel
Dedicated Servers Linux can support a variety of OS flavors such as CentOS, Ubuntu, Cloud Linux and other Custom OS.


Direct Admin Control Panel comes with unique features such as Unified Reseller and User ICONIC interface, PHP, DNS, Email, Database, FTP Management, Node JS APP, Automatic DKIM and SPF management.


A combination of latest Operating System and Control Panel allows you to manage key features like create or edit domain, email, ftp and databases in your server with ease.
Scripting and Database
Your Dedicated Server comes with scripting support such as Multi-PHP 7.1.x, 7.2.x, 7.3.x. You will be able to easily enable / disable the desired version from your control panel. Perl and Python can be installed additionally.


Latest scripting technologies like NodeJs can be installed on a click in your dedicated server.


Mysql 5.7.x, Maria DB 10.x, Postgresql 9.x databases are supported. Since it is a dedicated server, you can use them as Remote Databases as well to connect from local applications across the world.
Email and Anti-Spam Protection
Your dedicated server supports widely used email protocols like POP3, SMTP and IMAP. Mail Forwarding, Auto Responders support.
Smart Phone compatible mail access, intuitive webmail access, email clients like Outlook, ThunderBird etc.
Anti-Spam Protection with DKIM, SPF and Spam Assassin Support. On Access and On Demand Anti-Virus Protection.
In dedicated servers it is possible to control granular access to IMAP, POP3 from Specific IP Address or Specific Time of a day for better security and protection.
Advanced Features
Your Linux Dedicated Servers come with FREE! Payment Gateway.


ARROW SHIELD securing sites from more than 14000 infections and malware attacks.


DDOS SHIELD from 3 Gbps to 20 Gbps based on the server configuration you choose.


One Click Installer for installing 100s of software in just a click of a mouse.


Zero Deposit Domain Reseller Account to offer domain registration under your own domain name.
Arrow Shield
Arrow Shield is a comprehensive security suite. It works in the edge of the network and comprises of multi-layer depth-in-defense systems that continuously monitor and mitigate attacks.


Now powered by AI, Arrow Shield can analyze and detect emerging attacks more effectively.


Hardening, Scanning and Mitigation are the key functions for a better and holistic security system which can be easily achieved by Arrow Shield in combination with DDOS Shield, Firewall etc. Since Arrow Shield works in the edge of the network, it is more effective in enhancing the security of your dedicated servers
DDOS Shield
Distributed Denial Of Service is a serious concern off late due to multi-fold increase in Broadband penetration and IOT devices.


Many Consultants or Project Heads make a mistake while choosing the server hardware as well network provider while deploying their applications online. DDOS Shield Production and Key Hardware Provisions like CPU, Memory, Port Speed must be taken into consideration while choosing the server provider.


Your Dedicated Servers comes with DDOS Shield Protection based on the configuration you choose. If enabled, DDOS Shield Protection ranges from 3 Gbps to 20 Gbps of DDOS attack mitigation capacity.
OTTK Patching
Over The Top Kernel (OTTK) Patching is state-of-the-art kernel patching which allows your server to enjoy higher uptime without compromising on security even for important maintenance activity such as an operating system's kernel patching.


Available for Enterprise Grade Linux flavors such as CentOS, OTTK patching allows you to choose your maintenance schedule at your wish. With critical kernel patches arriving quite frequently, if set to auto mode, OTTK patching saves you from spending sleepless nights to keep patching and rebooting your servers.
One Click Installer
To Install and configuring opensource software such as CMS, Help Desk, ERP, CRM can be challenging and time consuming. You can now install widely used CMS, Help Desk, Forum, CRM, ERP etc on the click of a mouse using one click installer in your hosting control panel.


Install widely used apps like WordPress, Drupal, Magento, Joomla, WooCommerce, PHPBb Forum, OS Ticket etc on a single click using One Click Installer.


Softaculous allows you to install software from various categories like Blogs, Micro Blogs, CMS, Forums, CRM, ERP, Classifieds etc.


Backbone Infrastructure
Silicon House has been a pioneer in FAVDC. Our Fully Automated Virtual Data Center (FAVDC) spans three continents spread across in countries such as US, Canada, UK, Netherlands, France, Singapore and India.


Such a Distributed Infrastructure in Multiple Locations allows us to provide Dedicated Server Hosting, , High Availability Solutions, Global Load Balancing, Any Cast DNS, Content Delivery Networks (CDN), API Edge Networks seamlessly across the globe


Your Dedicated Servers are hosted in FAVDC with unmatched network speed and capacity, which eliminates bandwidth traffic jams with more than 170 Gbps of transit and peering capacity is available at any point of time.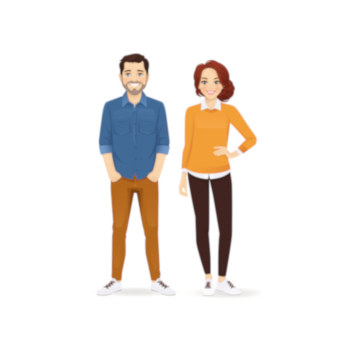 Silicon House – Rapid Action Force
Silicon House – Rapid Action Force offers world class support for Linux Reseller Hosting in India through chat, phone and our member portal.


All our key server infrastructure is continuously monitored with hundreds of samples are taken at any given time.


With more than Two Decades of experience and expertise, Silicon House is the power on your side.




Video:

Why Buy Dedicated Servers ?
Client Speak:

" When we work on implementing cutting edge technologies for our customers, my development team has to work very closely with server providers. The expertise that Silicon House brings to the table about server side issues is where they score ahead of others. They are proactive and bring to our notice server-side issues before they are even noticed." –
Dr. P. Sekar Ph.D, CEO, AWATA Software Systems
Dedicated Servers FAQ
What control panel do you provide in Dedicated Servers ?
Control Panel is an administration software which can be used to manage key functions of a web presence such as Add/Edit/Delete Domains, Emails, Databases. It also allows you to choose the scripting language you wish enable and perform other management tasks such as file upload, redirects, forwards,
ssl installation
etc.
Silicon House Dedicated Servers
supports Direct Admin, cPanel / WHM and Plesk control panels based on the server you purchase. The pricing for each server with control panels varies.
What is Dedicated Server Hosting ?
Dedicated Server Hosting is a type of web hosting where in the entire server hardware is being used by a single customer or a customer's web applications. Typically in a shared business hosting 100s of websites are hosted in a single server. These 100s of websites belongs to many different customers. But in case of Dedicated Servers Hosting, the whole hardware resources such as CPU, RAM, DISK along with complete administrative privilege is enjoyed by a single customer. He may choose to host a single web site or many of his web applications.
Dedicated Server has the following advantages;
1. Since the entire server is used by a single customer, relatively is more secure.
2. You will be able to install any third party software or applications as you like as you with admin or root access.
3. Gives complete control of key resources like CPU, MEMORY, DISK. This enables your to optimize various settings of your server such as web server, database, email access, firewall, network etc.
4. It can be used to run resource intensive applications like ERP, CRM, CMS etc as it is more secure and does not share resource like CPU, MEMORY, DISK with other users.
5. Comes with complete control and root access thus allowing you to keep it open for public use or close it for internal use alone.
Do you provide RAID 1 hard drives in linux dedicated server?
Linux / Java Dedicated Server Hosting comes with 2 Drives by default. This can be either used as 2 individual drives or with FREE software RAID 1. Raid Allows you to mirror data among two drives thus increasing the disk redundancy for failure. However, you can also use the secondary drive as a backup drive if required.
Technical Details
The key factors that determine the performance of the Best Dedicated Servers Hosting are
1. Scale-able Hardware / Software Platform with High Availability
2. Optimized and Pre-Hardened OS / Scripting
3. FREE Feature Rich Control Panel
4. Premium Bandwidth Network Backbone
5. Managed Dedicated Servers

Scale-able Hardware / Software Platform with High Availability: Dedicated Servers come with wide range of hardware options such as Dual Core to Dual Octa Core Processors, 4 GB to 512 GB RAM, 1 TB to 4 TB SATA, 240 GB to 960 GB SSD Hard Disks. Such wide range allows scale-ability of a dedicated server with ease and within shortest duration. Linux based OS with Apache, Mysql, Postgres, Bind allows easy scale-ability from the platform side. Arrow Global Load Balancer, Arrow Db Sync, Any Cast Dns allows scaling hardware as well as platform across servers in multiple locations.

Optimized and Pre-Hardened OS / Scripting: In Dedicated Servers, Operating System and Scripting Language functioning are very vital for robust performance. Optimization allows better performance in any given hardware. Particularly OS and scripting level optimization can show a drastic increase in performance. This ultimately results in better User Satisfaction. Pre-hardened OS and scripting languages offer better protection from vulnerabilities which is very vital for User Trust. All our dedicated servers come with Arrow Platform which provides such optimization and per-hardening be it bare metal dedicated servers or cloud server hosting.

FREE Feature Rich Control Panel: Silicon House offers Cheap Dedicated Servers with FREE DirectAdmin for managing key functions such as adding domains, managing ftp, edit dns, create and restore mysql databases, sub domains etc. One click installers such as Softaculous allows you to install open source applications like wordpress, joomla and hundreds more in a single click. You will also be able to restart services via DirectAdmin Panel, manage software firewall, get complete root access to your server via DirectAdmin panel as well as SSH.

Premium Bandwidth Network Backbone: Port speed and the Backbone Connectivity determines uniform functioning of websites hosted in your linux dedicated servers. With 1 Gbps Port Speed and 160 Gbps Backbone Connectivity from multiple providers, your dedicated servers should run smoothly non-stop 24X7, 365 Days. Autossl allows FREE SSL Certificates for all the domains that are hosted in your server.

Managed Dedicated Servers: Silicon House – Rapid Action Force offers world class managed and pre-hardened dedicated servers. All our dedicated servers are monitored with more than 300 samples taken at any given time.
Dedicated Servers Ebook
Dedicated Server Ebooks from Silicon House

How to choose a Dedicated Server Hosting?What are the features of a Good Dedicated Server Hosting ?
This Dedicated Server Hosting Ebook is an ultimate guide to learn how to choose a Dedicated Server, what are the key features of a Good Dedicated Server Hosting. Customers must read this Ebook before making a deciding on buying a dedicated server hosting.
Learn how to choose a Dedicated Server Hosting. Download Now !

5 Milestones For High Availability and Scalable Dedicated Server ConfigurationsHow do you achieve High Availability and Rapidly Scalable Dedicated Server Hosting ?
This High Availability Dedicated Server Hosting Infographics explains 5 Milestones to achieve High Availability, Scalability, Multi-Location and Multi-Platform Dedicated Server Hosting.
Learn how to plan Dedicated Server Hosting from Start Up to Success
Videos
Dedicated Server Videos from Silicon House

High Availability Dedicated Servers
Watch this High Availability Dedicated Server Hosting Video explaining various features of a Dedicated Server like CPU, RAM, Disks, Network, Control Panel etc., and various scalability options for each one of these server features. Learn more about High Availability Dedicated Server Hosting. Watch Now !